Better Imaging Enables Better Research
The Geegah Ultrasonic Imager makes fast, high-resolution videos of living samples at the micro and nano scale in natural habitats. No light required.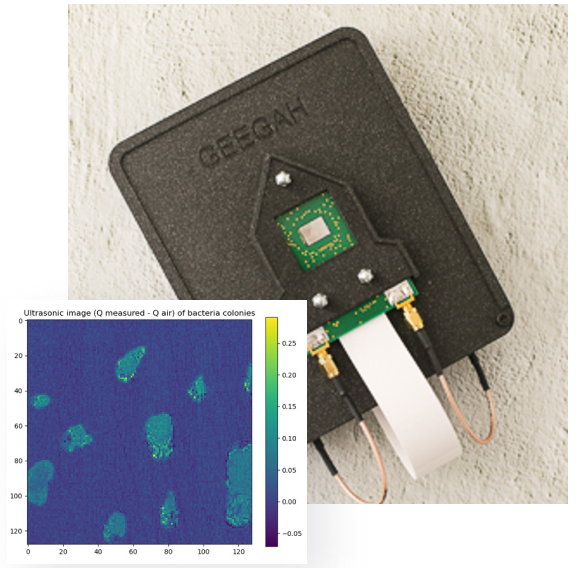 Developed by Funding From



Record Nematodes in their Undisturbed Environment

Image at 10 frames per second from a 128×128 pixel array

Ultrasound imaging means no light needed. For example, light can influence nematode behavior

Image nematodes in optically opaque environments such as soil

Broad range of operating temperature, from incubator to refrigerator

Image multiple samples in parallel thanks to low-cost design

Large 6.4mm x 6.4mm field of view

Extremely thin form-factor enables imaging in tight spaces
Nematodes Are Just the Start.
Forget large, heavy, and expensive microscopes for imaging at the micro and nano scale. Geegah's breakthrough ultrasonic imaging technology unlocks a wide range of new applications. Our chip-based micro imaging platform can image very tiny objects in proximity to the chip using ultrasonic waves at high gigahertz frequencies. This means absolutely no light source is needed, and we can image at the microscale objects in a very small factor and with low power requirements.
Ultrasonic Imaging Opens News Frontiers in:





Fingerprint Security Systems